Global Connections are missions and projects in which members of LifeStream donate, volunteer, and serve our brothers and sisters across the globe, usually distant from us. These include Mission Trips, Sponsorship Projects, and many other ministries spanning across the globe
LifeStream's Water Well Project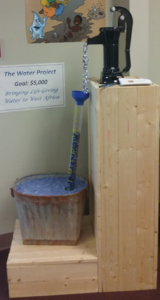 This past summer LifeStream challenged its members to raise $5,000 to fund two wells in the West Africa area. This area has been affected by a series of droughts and is in dire need of water and prayer. The congregation listened, God moved, and our goal has been more than met! Thank you all for your prayer and support.
Now, we wait. The funds have been processed and those physically involved are seeking out a place to dig the wells. We will keep you posted on what is happening as we know. Also, if you would still like to donate we are still accepting donation. Thank you all again.
Mission Trips have been a core identity in LifeStream's DNA since the beginning. Groups have been sent all over the world and U.S. in order to offer physical and spiritual support. Locations we have supported include Guatemala, Jamaica, New Orleans, West Virginia, Baton Rouge, and more.
The goal of our Mission Trips is to care for those in need, support our brothers and sisters in Christ, and provide Spiritual support. We do not want to be a body that only prays for our world, we want to be an extension of the body of Christ reaching out into this world.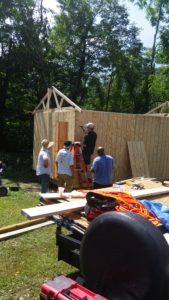 West Virginia Mission Trip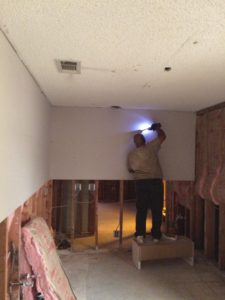 Mission Trips usually include the extended stay of a group based out of LifeStream at a location in need. The group travels to the destined area where they work, fellowship, and pray with each other and those at the location as equals and disciples of Christ. Projects include storm damage repair, school and church construction, VBS sponsorship, and other building, teaching, and preaching opportunities. For information on our next Mission Trip please contact Mrs. Andrea Morgan at duly2@aol.com
We are pleased to announce we will again be uniting with Western Jamaica and Pastor Brown again for another Work and Witness trip. We will depart December 28th, 2018 and return January 3rd, 2019. This is a great opportunity to get out of your own backyard and to see how God is working and can use you. We will be doing another building project and joining our brothers and sisters in Jamaica in ministering to their community. Cost is TBD but will be published soon. For more information regarding sponsoring (donating funds and praying so others can go) or participating (going on the trip) please contact the church office or Pastor Joshua (
joshuamassey32@gmail.com
)