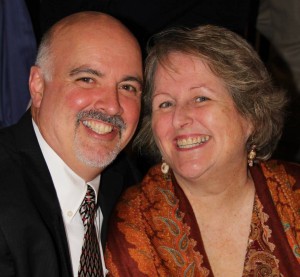 Pastor

Vince Crouse, Lead Pastor
Vince has been serving at LifeStream since July 2015. He had previously ministered on the New England District Church of the Nazarene since 1991. Although Vince was raised in northern Baltimore County he lived in Massachusetts for 36 years. He has earned a Master in Counseling Psychology and a Master of Sacred Theology.
He and Diane have been married for 31 years. They have two children. Their daughter Katelyn and her husband Junior, have two sons, D

r

ew (age
5) and Caleb (age 3). Their son Michael loves being an uncle and sharing life w

ith his nephews.
Vince has previously ministered as a staff pastor, senior pastor, district staff and most recently as chaplain at his alma mater, Eastern Nazarene College. He is very excited to be returning to pastoral ministry at LifeStream. He loves providing pastoral care, connecting with others, encouraging spiritual growth, and serving with others in building the Kingdom of God.
What Vince enjoys most is being with his family, especially his grandsons. He loves a good laugh and is drawn to learning, whether it is about people, education or just exploring a new interest.
His life verse is 2 Timothy 1:12b "I know who I have believed in and am persuaded that He is able to guard what I have entrusted to him until that day."
Pastor Kristi Jennings, Worship & Administration Pastor
Kristi has been serving on the staff at LifeStream Church of the Nazarene since 2008. She has a Bachelor's degree in Communications from the University of Maryland University College and a Master's in Pastoral Ministry from Northwest Nazarene University. She is an ordained elder in the church of the Nazarene.
Kristi has been married to her husband, Bruce, for 36 years. She has four children, Derek (married to Bonny), Brandon (married to Candace), Danica (married to James) and Jason, plus five lovely granddaughters (Lilli, Isabel, Annelise, Alexia and Karai).
Her heart for ministry is to help people identify their gifts and calling in life and to grow and develop in those gifts and in their spiritual walk. In her role at LifeStream, she works in partnership with the senior pastor and lay leaders to make the worship services a meaningful time to connect with God. She also works with lay leaders who serve in a variety of ministries, providing resources and support in a number of ways.
Kristi likes to kayak in the tidal waters of the Chesapeake Bay area, enjoying the beauty of nature in Southern Maryland. She also plays the piano and loves spending time with her family playing games and eating together for holidays. Pastor Kristi will be on Sabbatical until October 1st, 2017.
Joshua Massey, Youth Pastor
Josh has been on staff at LifeStream since May of 2016. He was born in Salisbury, MD on a large chicken farm and attended Delaware Valley University receiving his B.S. in Agriculture. He is currently taking classes at Nazarene Theological Seminary working toward his M. Div. and ordination. He is married to Kymberly "Kymmi" Massey
Josh has a passion for Christ and a desire to see youth grow closer to Jesus. He co-founded The Church of DelVal and lead it for two years until he graduated from college. His passions include hunting, hiking, coaching wrestling, and, of course, youth ministry.
---