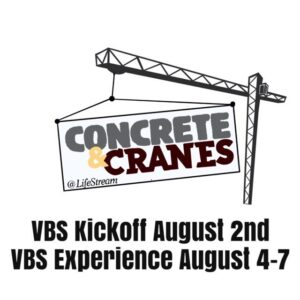 We are excited to introduce this year's VBS:
This year our children will learn the importance of putting their faith in Christ and that Jesus is our sure and secure foundation.
VBS this year, with everything else, is going to look a little different. On Sunday, August 2nd at NOON we will be having a kickoff event where families can pick up their VBS
do-it-at-home kit. This kit will have everything needed for the at home VBS experience.
These VBS Kits will include the craft materials, activity ideas, and snack ideas. Additionally, that week we will be sending out a video with craft demonstrations, storytelling, a mission, and worship videos.
To register for this year's VBS:
Coming Soon! Below will be the link to view the recordings when it goes live. Note: they will also be posted on YouTube, Facebook, and emailed out to those who register.
If you have any questions please feel free to contact the
church office (301-645-8249)