Welcome to LifeStream!
(Scroll to the bottom to see some of our programs and Living Wells!)
LifeStream is a Nazarene church, a denomination with roots in the Wesleyan-Holiness movement. Basically, we believe God has a higher call for your life! We believe through God's grace and the blood of Christ we can receive forgiveness and have an intimate relationship with God, but it doesn't stop there. God continues to call us deeper through the Holy Spirit leading us to the image of the Son.
_____________________________________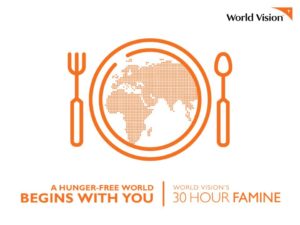 World Vision's 30 Hour Famine
S
tarting at
noon on Friday, April 27th,
our youth will be fasting for 30 hours and help raise money for World Vision's 30HF. Our goal is to raise $250 per individual and an additional $500 as a group through our fundraiser. On Saturday, April 28th the youth will be volunteering around Southern Maryland and will also be holding a fundraiser mulch sale to meet the goal. If you would like to donate to this event (either to an individual or the gruop) contact Zac Marshall, Joshua Massey, the main office, or go to https://youth.worldvision.org/team/20356
.
How to Connect this month:
(click on the photo of anything you might be interested in to be directed to it's page!)
LifeStream Church of the Nazarene * 5105 Leonardtown Rd., Waldorf, MD 20601 * www.lifestreamnaz.org *

301.645.8249