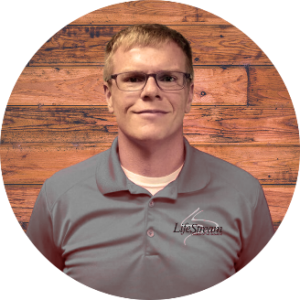 Rev. Dr. Jared Willemin
Pastor Jared Willemin came on staff as our Lead Pastor on Pentecost Sunday (May 31) 2020. Before accepting the call to LifeStream he had been serving as the Pastor of Family Ministries at Cross Pointe in Salisbury, MD. Pastor Jared and his wife, Denise, and children, Bryson (6) and Hadley (5), are excited about ministry in Waldorf and southern Maryland.
Pastor Jared grew up in the Church of the Nazarene. He loves reading, teaching and preaching from the Bible. He graduated from Eastern Nazarene College and Nazarene Theological Seminary. Most recently, he completed his Doctor of Ministry degree studying the context of the New Testament.
Pastor Jared's passions in ministry include connecting people across generations to God's family, finding ways to reach out to the community, and helping individuals understand and apply Scripture to their lives. He looks forward to leading the people of LifeStream into the future God has prepared for us.

Rev. Joshua Massey
Pastor Josh has been on staff at LifeStream since May of 2016. He was born in Salisbury, MD on a large chicken farm. He attended Delaware Valley University receiving his B.S. in Agriculture and graduated from Nazarene Theological Seminary with an M. Div. He is married to Kymmi Massey
Josh has a passion for Christ and a desire to see youth grow closer to Jesus. He co-founded The Church of DelVal and led it for two years until he graduated from college. His passions include hunting, hiking, coaching wrestling, and, of course, youth ministry.